Afterworld Organics

Grooming Lotion 8oz
An all-purpose hair and body hydrating cream that creates separation and texture for straight and curly hair. Sunflower seed oil moisturizes, heals the hair shaft, and keeps strands frizz and flyaway free, while shea butter and coconut oil provide a rich, protective coating on the hair and skin.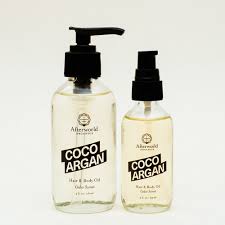 Coco Argan Hair And Body Oil 2oz.
A powerhouse of potent hydration for dry hair and skin, Coco Argan hair & body oil is lightweight and rich in antioxidants and lipids. Its non-greasy formula nourishes damaged hair and helps soothe flaky skin, sunburns, bug bites, and tattoos.
Moisture Lock 4oz.
A versatile, silicone-free, shape defining serum with memory, Moisture Lock works for all hair types - as a gel on curly hair, and as a blow-dry tool on straight hair. This natural, leave-in hydrator utilizes a powerful, hydrating plant fiber extract to eliminate frizz and add hold and shine to curls.
Hair Healer Spray 4oz.
A rich heat protectant that detangles, nourishes, and revitalizes the hair shaft. Silk amino acids, vitamin B5-Panthenol, and powdered plant cell wall extract binds moisture to the hair while healing and smoothing. Great as a daily leave-in conditioner after cleansing, or for use as a blowout tonic.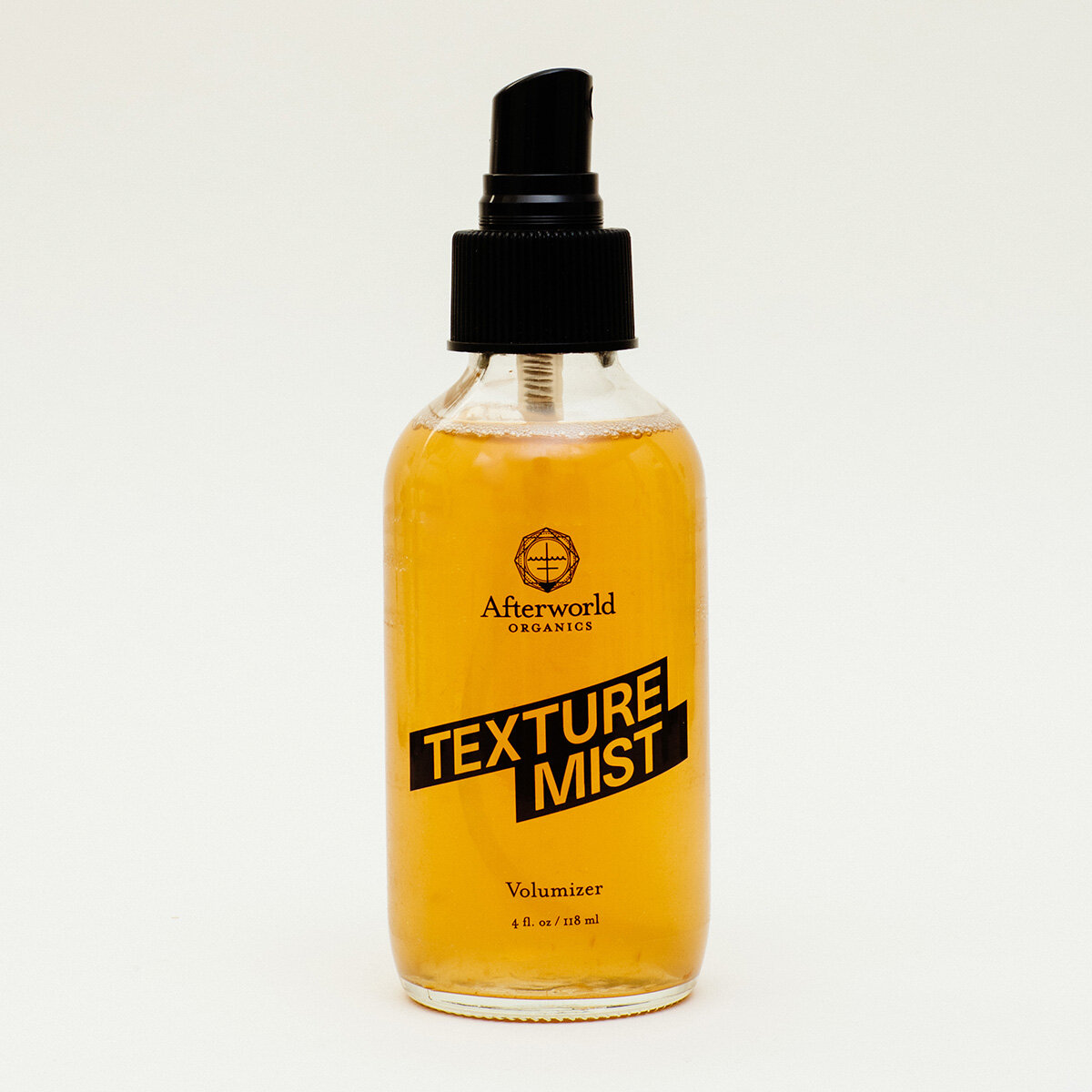 Texture Mist 4oz.
Create a lived-in look of tousled texture with instant volume, flexible hold, and a unique, powdery finish. Texture Mist refreshes limp, dry hair, increases curl retention, and can be layered on day after day without feeling sticky, tangled, or stiff. Vanilla extract, vetiver, and sweet orange creates a scent best described as sex magic.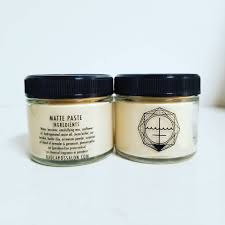 Matte Paste
Our answer to a versatile, do-it-all product. This medium hold paste texturizes with a natural, dry finish, and can be layered without the build-up. Containing more holding power than our Styling Cream, it creates separation in short hair and volume in long hair.
Texture Clay
Great for styles that need maximum hold and shine, Afterworld Organics Clay Pomade utilizes organic waxes and clays without the toxic chemicals found in other pomades. Beeswax combined with bentonite and kaolin clay creates a natural structure and tousled hold, while jojoba oil nourishes and repairs split ends.
Styling Cream
A versatile, lightweight cream that provides separation and a light, flexible hold. Smooths frizz and flyaways. Moisturizes the hair follicles and scalp. Washes out easily and never builds up.