Kavella

Purple Shampoo
For cleansing and toning out yellow in brassy blondes or gray hair.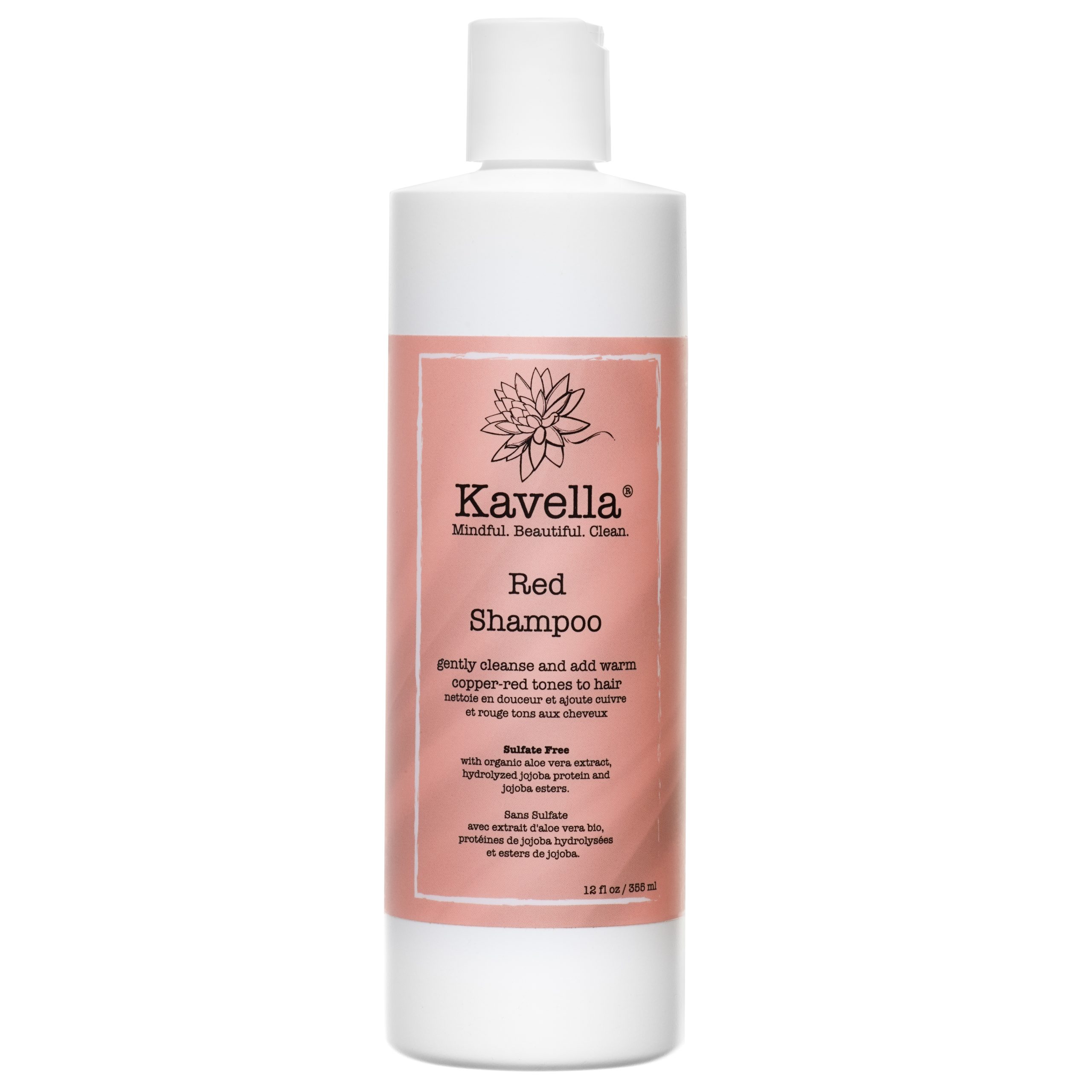 Red Shampoo
We combined our Red + Copper Shampoos to make one versatile warming toner.
Gentle cleansing while refreshing red-copper tones or adding warmth to medium brown to dark blonde hair. Formulated for maximum color retention and, unlike most toning shampoos, acidic pH and conditioning for most hair types.
Copper Shampoo
A shampoo formulated to help brighten any copper/ orange tones in your hair. Formulated to help hydration & maximum color retention. Aloe extract to rejuvenate the hair & give the hair more elasticity to prevent breakage. Jojoba esters and protein to promote color retention, add moisture & shine to hair.
Clarifying Shampoo
*color safe
Your scalp has never felt this good. The Kavella Clarifying Shampoo detoxifies your scalp, removes buildup, increases circulation for hair growth, reduces oil production on scalp, and helps control dandruff. With additional EDTA-free chelators for a boost in removing hard water build-up and chlorine, plus scalp stimulating caffeine.
Teasing Powder
A sprayable powder to add volume and texture to short and medium styles. This powder can also be used on braids or updos to add grit and texture for control. Contains kaolin clay, organic tapioca starch and organic arrowroot powder to absorb excess oil.